About Us
We have been developing this app for about three years. We have tried several different input paradigms, processes and tools, and have settled on this current imeplementation. We have tried to make sure the app is non-intrusive to the inspection process. Our goal was to provide an inspection aid to professionals that would allow you to quickly and easily create a standardized report.
Because of large amount of detail inspectors must specify make to generate a report, we have split the report process into two parts:
The app portion only manages notes and pictures on site.
The website portion allows inspectors to add issues and images to a fully customized report.
The purpose of this split is to save time on site. Time on site is expensive, both to you and your client. Much of the report work can be done at the office. Our ratio of report generation to inspection time is about 1:1 for small sites (1/2 an hour inspection time for a small strip mall equals 1/2 an hour of report time at a computer). For larger sites, such as a post doctorate campus, the ratio can be as high as 4:1 (4 hours on site is one hour on the computer). For new users, this can take a little longer, as all your default preferences for report verbiage will not have yet been set. You may also spend time setting default verbiage for various code issues.
We hope you will find our service in your inspection process as we have found it useful in ours.
Do not hesitate to contact us with questions or concerns.
Who are we?
Yung Kao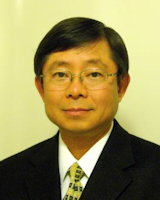 Mr. Yung Kao is a California Certified Access Specialist (CASp) and currently serves on the Board of Directors for California's Certified Access Specialist Institute (CASI). He provides services of CASp Inspection for existing facilities, accessibility plan review and construction inspection for new developments, and expert witness in accessibility litigations. Yung received his Master De-grees in Architecture and Urban Planning from U. C. Berkeley.
Yung brings unique knowledge and expertise to the field of accessibility compliance from his dual-track career. He is an NCARB licensed architect, having practiced in California, Nevada and Hawaii. He is also a CABO Certified Building Official, and served as a city's Chief Building Official for 20 years. His architectural practices in Santa Monica, Los Angeles and Alhambra cover such diverse projects as high-rise offices and hotels, shopping centers, banks and restaurants.
A building code expert, Yung is author of more than a dozen code changes that have been adopted into the Uniform Building Code (UBC) and the International Building Code (IBC), which is the base of California Building Code (CBC). He served on ICBO's Special Inspection Committee that oversaw ICBO's Special Inspector certification programs nationwide. He was a building code instructor for the California Building Officials (CalBO) Training Institute.
Yung has chaired several code committees for the ICBO/ICC L.A. Basin Chapter and the L.A. Re-gional Uniform Code Program (LARUCP) which was set up to promote code uniformity for a consortium of 89 cities in the L.A. region. Yung was recognized in 2001 by the L.A. City Quality and Productivity Commission for his contribution to furthering the goals of LARUCP.
Combining the backgrounds of a design professional and a code administrator Yung is able to look at existing conditions with an eye on various scenarios of remediation. From this solution-oriented perspective he offers insightful analyses of existing nonconformities and realistic re-mediation recommendations to a wide range of clients that include Fortune 100 companies, universities, attorneys, architects and small business owners. He is a frequent speaker on ac-cessibility issues at business and professional organizations, including Southern California As-phalt Paving Association, Orange County Service Center, Greater Los Angeles Hotels and Motels Association and Pasadena Bar Association.
Mr. Kao obtained several code-related certifications, including:
DSA Certified Access Specialist (CASp-261)
CABO Certified Building Official (No. 1,292)
ICBO Certified Plans Examiner (No. 20,567)
ICBO Certified Building Inspector (No. 28,540)
Alexander Lee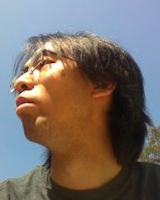 Alexander Lee has worked as a consultant for programming, real estate development and accessibility for the past ten years. Alexander has given extensive seminars and talks about accessibility in the last five years in Los Angeles for a variety of chambers of commerences, cities, bar associations (MCLE presentations) and business development groups. The majority of these presentations focus on the financial, code and legal considerations for how business owners should consider providing access. The conflation of these contingencies and their interlocking consideration has been the main focus of his consultation business with Yung, Accessolution LLC, whose boutique service was to provide ADA assessments for businesses. He previously held a seat in the Culver City Disability Advisory Committee for the City of Culver City.
Alexander has worked extensively together with Yung over the last three years to develop the current system. ADA Veracity LLC was launched in September of 2015, but its tail inception as a mobile app was conceived in 2010. Since then, Alexander has worked on a variety of different versions in his spare time all the while working as a real estate broker and sometime consultant for web development. At the beginning of 2015 he decided to focus full time on ADA Veracity, the result of which you can examine on this site.